Board came out great. Just too bad that there aren't any barrels (or waves in general) but we'll see what we can come up with in the next few days, months, etc ;)
Here's some pics: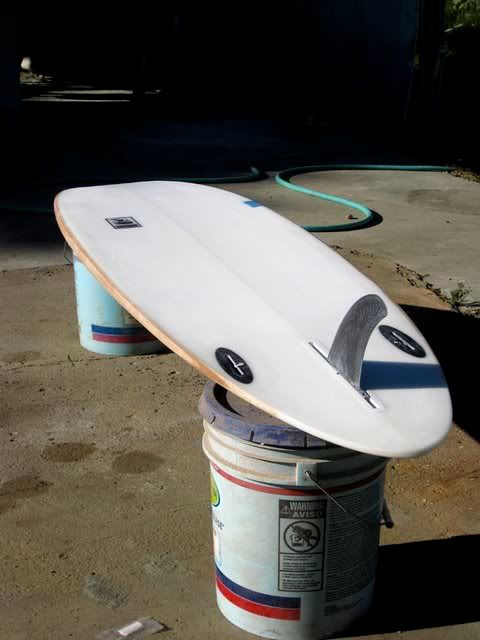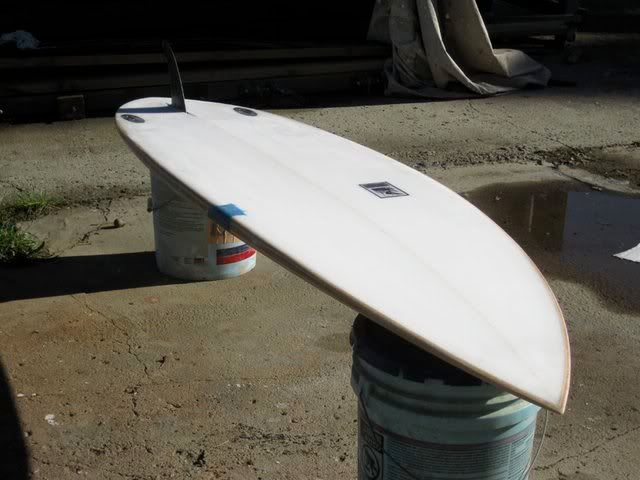 As always, click on the picture for a full view.
I'll be getting more pictures uploaded, and maybe a clip or two of Ryan Lovelace putting this thing together and talking about the inspirations behind the design.
The board itself is unbelievable. Literally beyond words when you hold it in your hands. Ryan showed me some things involving the flex of the board, and the tail has a "twangy" flex from what he showed me. I can't wait to get this thing wet.
So the first step is finally complete, and now the next step is to get people (myself included) riding it.
The journey begins...