So the first preview pics of the board are in. Gotta say, I'm excited at what I see.
Tentatively, the board is scheduled at 6'5", an Al Merrick Black Beauty type template with the widepoint pushed forward. Fin set up is scheduled to be a 2+1 "widowmaker" (ala Dave Parmenter) type setup. Probably with LokBox sidebites (due to the versitility and ability to use LokBox to adjust the fins for varying conditions).
We'll see more when it comes out, but here is some pics in the interim: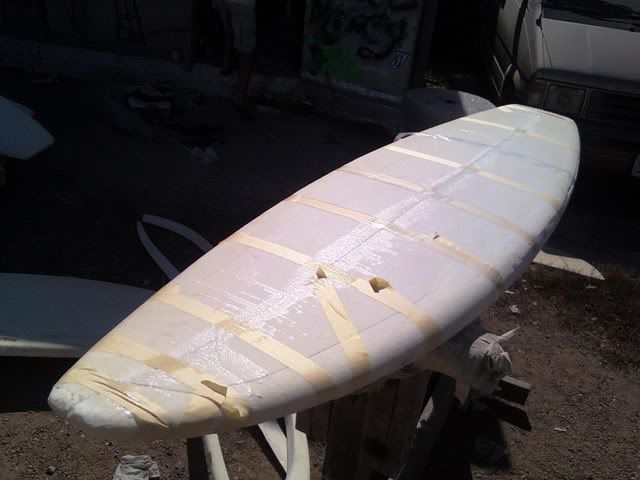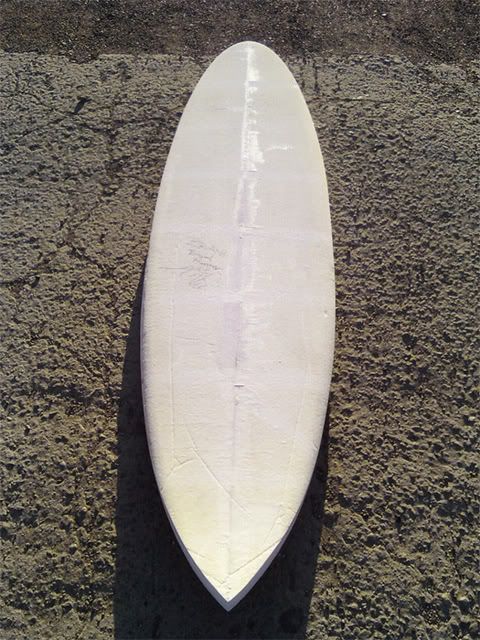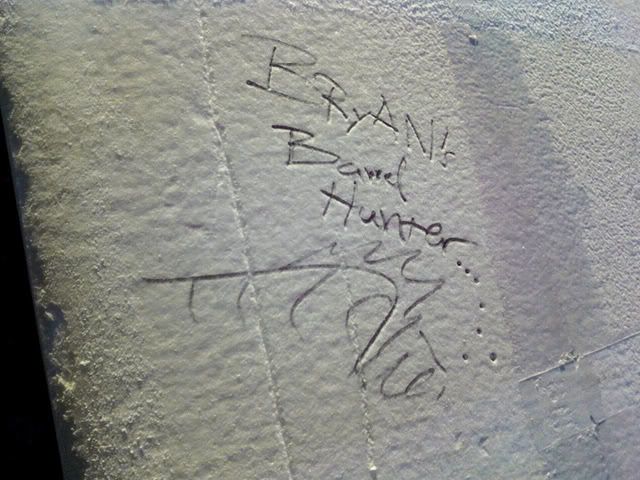 The ball has already begun to roll.
This is looking like an amazing board. Kudos to Ryan Lovelace.
Aloha,
Bryan